I set out to read 9 books and I read 7. I'm just happy I managed to read my goal of completing the Metal Charmer career path. Here are the books I read:
Ancient Runes — A Retelling
Circe by Madeline Miller
Page Count: 393
Dates Read: April 28-30
My Rating: ⭑⭑⭑⭑⭑
I want Madeline Miller to write my biography. Circe was more than I could have possibly hoped for.Full Review To Come
Arithmancy — A Book Written by More Than One Author
Monstress, Vol. 3: Haven by Marjorie M. Liu (story), Sana Takeda (illustration)
Page Count: 168 pages
Dates Read: April 1
My Rating: ⭑⭑⭑⭑⭒
I really enjoyed this. At the moment I don't feel comfortable doing full reviews of graphic novels but if that ever changes perhaps I will write a full review for the books in this series.
Charms — Age Line: Read an Adult Work
American Gods by Neil Gaiman
Page Count: 541 pages
Dates Read: April 16 – April 27
My Rating: ⭑⭑⭑⭒⭒
Had a hard time not comparing this to the (in my honest opinion, superior) show adaptation, so the rating suffered because of that. Full Review to Come.
Defence Against the Dark Arts — Reducto: Title that Starts with an 'R'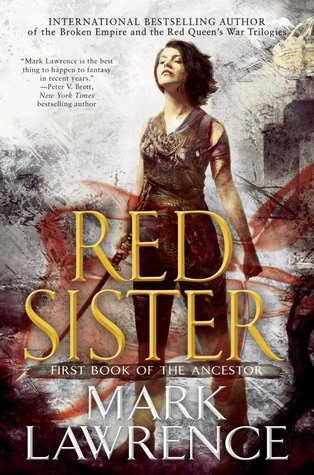 Red Sister by Mark Lawrence
Page Count: 469 Pages
Dates Read: April 2-9
My Rating: ⭑⭑⭑⭒⭒
Originally I gave this 3.5 stars, but I honestly keep forgetting I even read it so I'm glad I rounded down on that. Full Review Here.
Transfiguration — Sprayed Edges or Red Cover
Vicious by V.E. Schwab
Page Count: 371 pages
Dates Read: April 9-12
My Rating: ⭑⭑⭑⭑⭒
A 3.5 that I rounded up to a 4. I somehow simultaneously really enjoyed this book while also feeling like maybe it's a little overhyped. Full Review Here.
Herbology — Plant on the Cover
The Devouring Gray by Christine Lynn Herman
Page Count: 368 Pages
Dates Read: April 27-28
My Rating: ⭑⭑⭒⭒⭒
How can I put this succinctly? This was uhh…. a giant disappointment. Full Review Here.
Potions — Next Ingredient: Sequel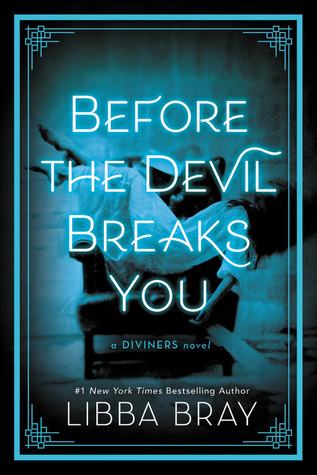 Before the Devil Breaks You (The Diviners, #3) by Libba Bray
Page Count: 552 pages
Dates Read: April 1-16
My Rating: ⭑⭑⭑⭑⭒
These audiobooks, man. I'm already excited to listen to book 4 when it eventually comes out. Full Review Here.
That's all the books I read for the OWLs Magical Readathon! I'm hoping to participate in the NEWT's magical readathon in August, but it may depend on the prompts for the Metal Charmer subjects. I literally finished Circe the last day of the readathon, I was so scared I wasn't going to finish on time, but Madeline Miller's writing just makes me want not to put her books down.
Did you participate in OWLs 2019? What books did you read? Do you plan to participate in NEWTs as well?