Thank you so much to kellyluvsreadin @ Books on the Brain for tagging me for this. I really appreciate it!
RULES:
Thank the person who tagged you, and link back to their post.
Link to the creator's blog.
This was originally created by Beth from Books Nest.
Answer the questions below.
Tag 10 others to take part.
ENJOY!
A BOOK THAT A CERTAIN FRIEND ALWAYS TELLS YOU TO READ:
My boyfriend talks about this book a lot, and he's been recommending it to me since before we were even officially dating which has been… 5 years. LOL. And I still have yet to read this monstrosity.
Part of it is that I have to be in a very specific mindset to want to read a space opera. The other part is that I was waiting for the print copies to get rid of that annoying "Now a TV Show" non-removable sticker (what's with the non-removable stickers? They just stop me from buying books I otherwise would… take note publishing industry.)
Also I'm always just afraid that when I read a book someone IRL recommends that I won't like it and I'll end up disappointing them. Maybe 2019 will be the year I finally read Leviathan Wakes. We'll see….
A BOOK THAT HAS BEEN ON YOUR TBR FOREVER, AND YET YOU STILL HAVEN'T PICKED IT UP:
Uprooted has been on my TBR since it came out in 2015. I was really excited to eventually get to it for a couple years (I am not fast… 🐌) and now everytime I go to get a book from Barnes & Noble or the library I'm like "I should eventually read Uprooted…. but not today."
I'm not sure why I keep putting it off, tbh. I just feel like every time I think of it there's other books that seem more pressing for me to read for whatever reason. And now that the hype is long, long over for this book I'm just still putting it off. Maybe eventually there'll be a readathon with a prompt I can use to force myself to finally read this, because at this point that seems like the only way.
A BOOK IN A SERIES YOU HAVE STARTED, BUT HAVEN'T GOTTEN ROUND TO FINISHING:
I enjoyed The Bear and the Nightingale a lot, and it still took me almost a year to finally buy the second book. And since I've bought it… it's just been sitting on my shelf. This series is definitely a very wintery story, and one I'm hoping to read before the end of this year so I can get the last book and read that as well. I'm not sure why I keep putting it off. I think I waited too long to get book 2 and my excitement sort of died.
Oh well. I'll eventually read this. I usually start craving good winter stories either in the middle of summer when I'm wishing for cold weather or in the middle of winter when it's actually cold so this could be a June read or it could be a December read.
A CLASSIC YOU HAVE ALWAYS LIKED THE SOUND OF, BUT NEVER ACTUALLY READ:
I kept telling myself I'd read this. I've been wanting to read it since early undergrad, and here I am nearly a year post-grad and still I haven't read a single word of this book. I'm not even quite sure what's drawn me to Dorian Gray besides my interest in the life of the person Oscar Wilde, despite have not read a single damn word of his writing. I blame Tumblr for that.
I'm not going to sit here and lie and say I definitely plan on reading this in the near future. I don't know if I'll ever get around to it. I just don't read a lot of classics.
A BOOK THAT INSPIRED A FILM/TV ADAPTATION THAT YOU REALLY LOVE, BUT YOU JUST HAVEN'T READ IT YET:
Y'ALL KNOW WHO IT IS. Howl. Light of my life.
I grew up on Studio Ghibli movies. By far my most watched movie during my childhood was Spirited Away, but Howl's Moving Castle probably made a close second. (Along with other Ghibli movies like Kiki's Delivery Service, My Neighbor Totoro, and the criminally underrated Nausicaä of the Valley and the Wind.)
I read voraciously throughout my childhood and somehow never managed to pick up Howl's Moving Castle as a kid, despite loving the movie. (I also think my crush on Howl had something to do with it but, you know.)
A BOOK YOU SEE ALL OVER INSTAGRAM, BUT HAVEN'T PICKED UP YET: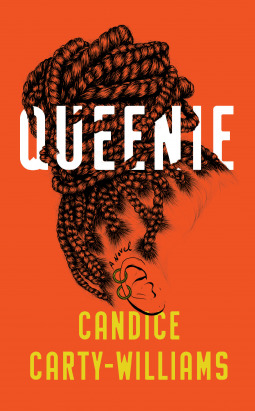 Awkward moment when I don't really use bookstagram all that much? I happened to see it on my personal instagram feed earlier today though so I'll go with Queenie.
This is a new-ish release (I believe it's been out since March) so I don't feel bad for not having picked it up yet. It's on my Goodreads TBR, but I'm not sure how much of me adding it is genuine interest and how much is just trying to keep up with hype which? Now that I'm working full time, I haven't cared as much about so I may never read this one and honestly I don't feel? That bad about that decision?
I don't have people to tag, but if you want to do this tag because it looks fun feel free to say I tagged you! (And I'll keep you in mind the next time I do a tag.)